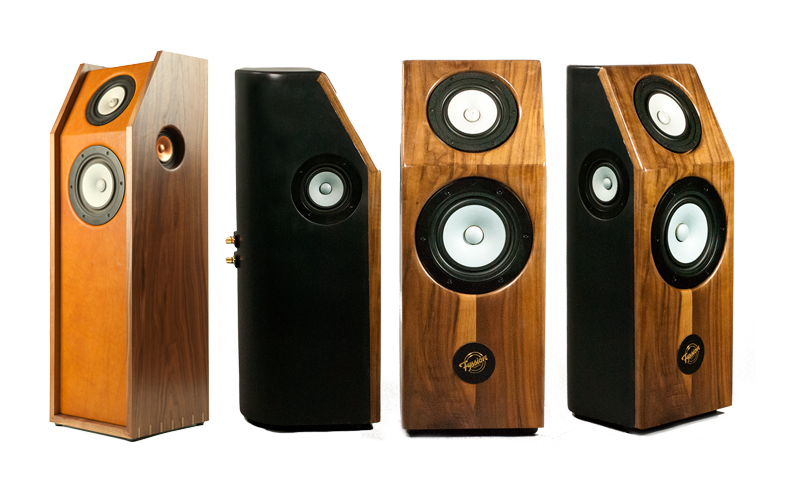 Omega
$4,249.00
The Omegas come in two models.  The first is a larger version of the Diva 4, baffles done in solid wood.  Beauty is awesome and the sonic qualities are organic.  Walnut is shown.
The other  version is done in leather, with walnut sides.  This also is a study in beauty and is sure to be a striking addition to the system they are installed with.
Description
The Omega models are multi-driver configurations.  All the drivers are full range, so no crossover is used.  The richness of the presentation is awesome as the drivers merge together adding to the overall experience.
(We configure the speaker terminals in a bi-amp design, separating the 8″ driver from the 6″ and 4″ drivers.  Both connectors read <>6 ohm loads.  The reason we do this is for those who wish to incorporate an active crossover, as in a mini-dsp unit, to unload the smaller drivers from handling the lower frequencies.)